Description
Do you have a great idea to tackle a common challenge in the North Sea region? Do you have a team ready that can hit the ground running?
Then we invite you to join the third call in the 2021-2027 North Sea Programme.
Applications in Call 3 are restricted
In the first two calls, interest for funding has been especially intense. Due to limited remaining funds, not all categories are open.
The programme welcomes the following applications:
Full applications in all four priorities. Full applications must be based on approved expressions of interest or a rejected full application submitted in Calls 1 or 2.
Expressions of interest in priority 1.
Small-scale projects for priorities 1, 3 and 4.
The infographic below gives an overview of the project types you can submit in the four priorities of the programme.
Image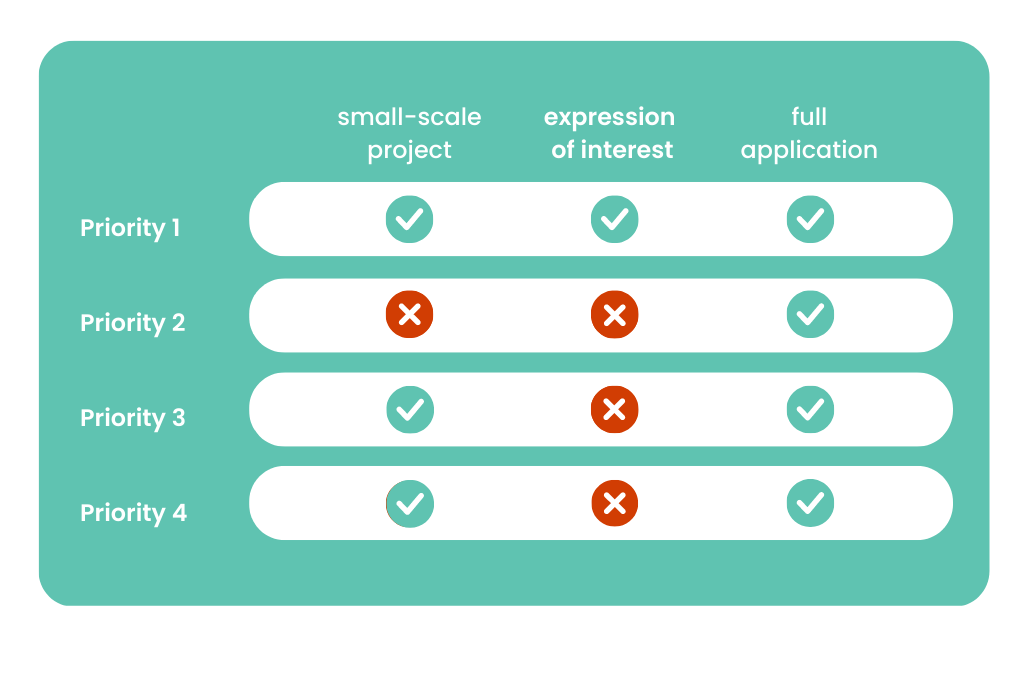 If you have been contemplating applying in a priority that is now closed, it might be worth considering how your project idea might fit under another priority or as a small-scale project. Feel free to get in touch with us to discuss these options.